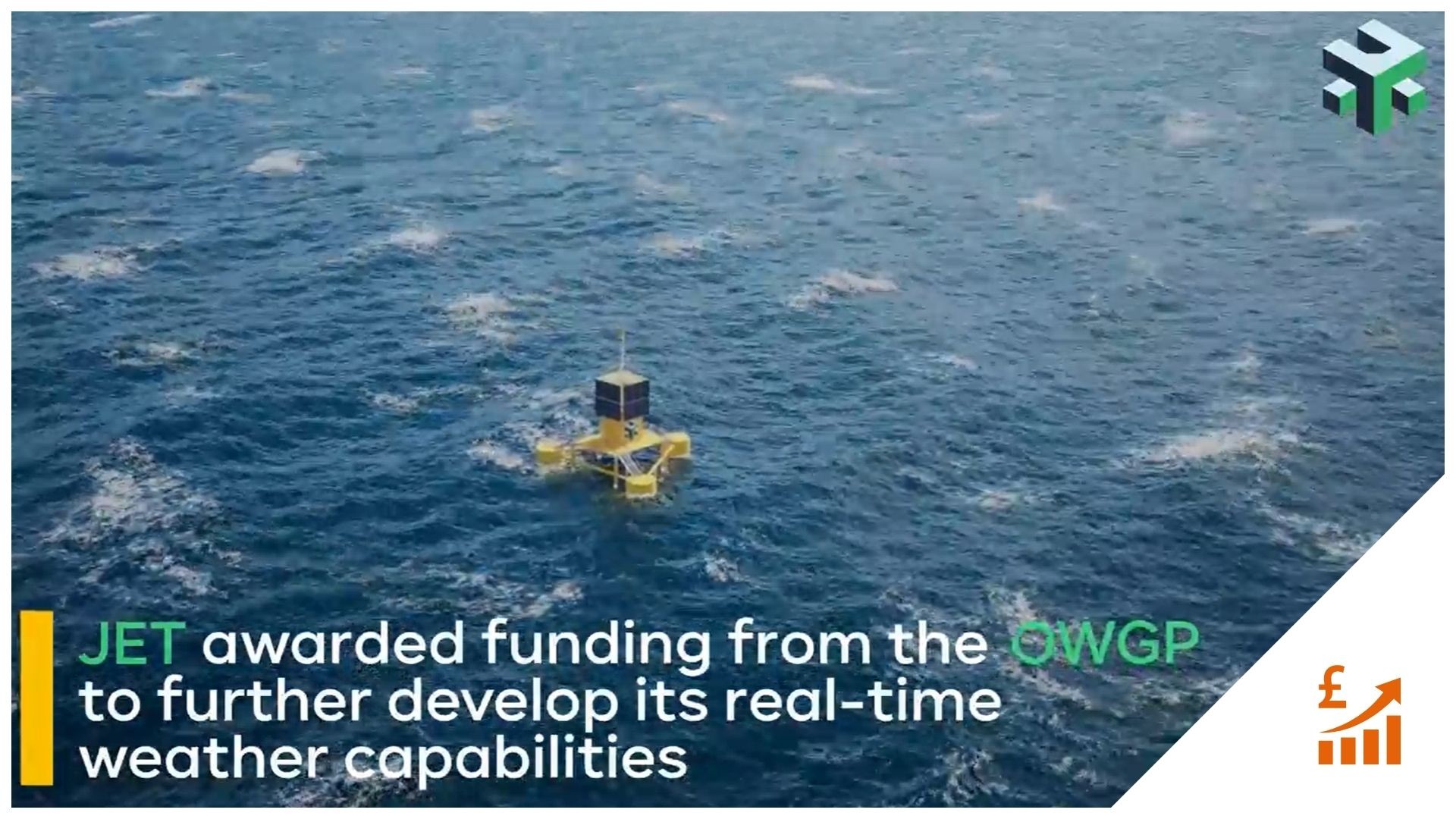 Jet Connectivity (Cohort 4.0) awarded innovation funding from the Offshore Wind Growth Partnership (OWGP)
23 Aug 2023
Published in: Cohort successes
---
We're excited to announce that our Cohort 4.0 alumni Jet Connectivity have been awarded innovation funding from the Offshore Wind Growth Partnership (OWGP) to work towards improving the operations and decarbonisation to offshore wind.
---
The Project

Through developing their existing patented Doppler Radar Cloud Profiler (DRCP) technologies, JET will deliver continuous and reliable hydrometer and vertical-wind-profile data, streamed in real-time over our 5G network.

Current Methods

A combination of satellites, moored buoys, ships and aircraft is currently used for marine weather forecasting. This not only introduces issues when attempting to measure with a high degree of accuracy, but also the deployment of these data-gathering vehicles, particularly aircraft and satellites, contributes heavily to carbon pollution.

Advantages of Rada Measurements

DRCP technologies increase the accessibility of high-performance analysis data, further boosting the ability for advances in weather forecasting/risk modelling of delays, degradation of assets and operator safety. Radar is also more cost-effective for data users than alternative solutions such as lidar.

What sets Jet apart

We are advancing the existing benefits of our DRCP through the integration of our 5G networks, delivering high-performance data in real-time, enabling instant decision-making that mitigates risk and increases reliability, without the use of additional vessels or aircraft. In addition, weather forecasting can only give so much accuracy, whereas this will show the real picture of the weather rather than a prediction.

Why it matters

Weather changes influence countless aspects of operations at sea, further exasperated due to climate change. Our technology empowers us to make better-informed decisions in real time, enhancing safety, sustainability and efficiency, all whilst playing a critical role in reducing CO2 emissions.