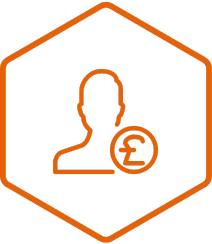 Dedicated proof of concept and marketing funding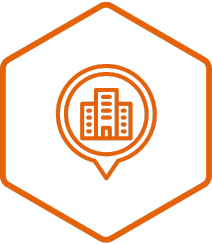 24/7 access to a dynamic coworking office space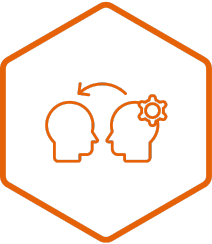 Access to dedicated mentoring and support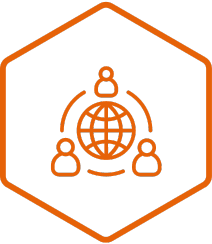 Showcase event at the end of the programme
Redefine what's possible with Worcestershire's tech accelerator
Since we launched in 2018, we have supported 50+ businesses across a wide range of technologies.
The BetaDen accelerator journey consists of intense, rapid, and immersive business growth aimed at turbo-charging the innovative companies that are at the forefront of Worcestershire's evolving technology cluster. We deliver the highest quality accelerator content for tech entrepreneurs and tech scale-ups, to help progress their innovative ideas.

The recipe is proving increasingly successful, with cohort businesses securing millions of £ in investment and funding, proving new technologies, winning reputable awards, and gaining industry recognition.



Gain real help for real tech - at no cost to you!
We are a tech accelerator with a difference, and YOU can benefit from this incredible opportunity being offered to join our unique 9-month technology programme and gain equity-free grant funding, dedicated mentoring and office space to supercharge your innovation.

Our cohort businesses have now achieved great commercial success, created 170+ jobs, forged links with giant industry partners such as HS2, Royal Mail, NHS and United Utilities, and are delivering world-first innovations to customers as far afield as South Africa and Canada.
What is involved
• 9-month accelerator programme, 2-days per week delivery
• Access to Proof of Concept grant
• Access to Marketing funding
• No equity or joining fees
• Access to specialist mentors offering dedicated 1-to-1 advice and guidance specific to your growth strategy
• Ongoing support for your personal development as an entrepreneur including coaching, training & group workshops
• Active support for your public profile with press releases, potential award nominations, social media and newsletter updates
• Getting you pitch and investment ready through a series of pitch practice sessions

• Access to a dedicated 24/7 co-working office space providing you with a dynamic & inspiring environment to work in
• Access to BetaDen's extensive technology network
• Support with navigating further funding and grants
• 'Demo-day' type Showcase event at the end of the programme
• Access to BetaDen's exclusive events and speaking opportunities to grow your profile
Could you be next?
We're particularly keen to work with start-ups and scale-ups who have developed technology that can bring transformational change to manufacturing and industry, cybersecurity, smart cities, smart logistics, robotics, AI and med tech. Whether you are a budding entrepreneur, a tech start-up or an individual with a great tech idea, BetaDen is perfectly positioned to accelerate your business to the next level.

Mentoring and Coaching Team at BetaDen
A significant benefit of participating in BetaDen's accelerator programme is access to subject-specific mentorship and support. We provide our cohorts with access to experienced mentors who can provide guidance and advice on everything from product development to fundraising. This support can be invaluable for early-stage startups that may not have the experience or resources to navigate the challenges of building and growing a business.