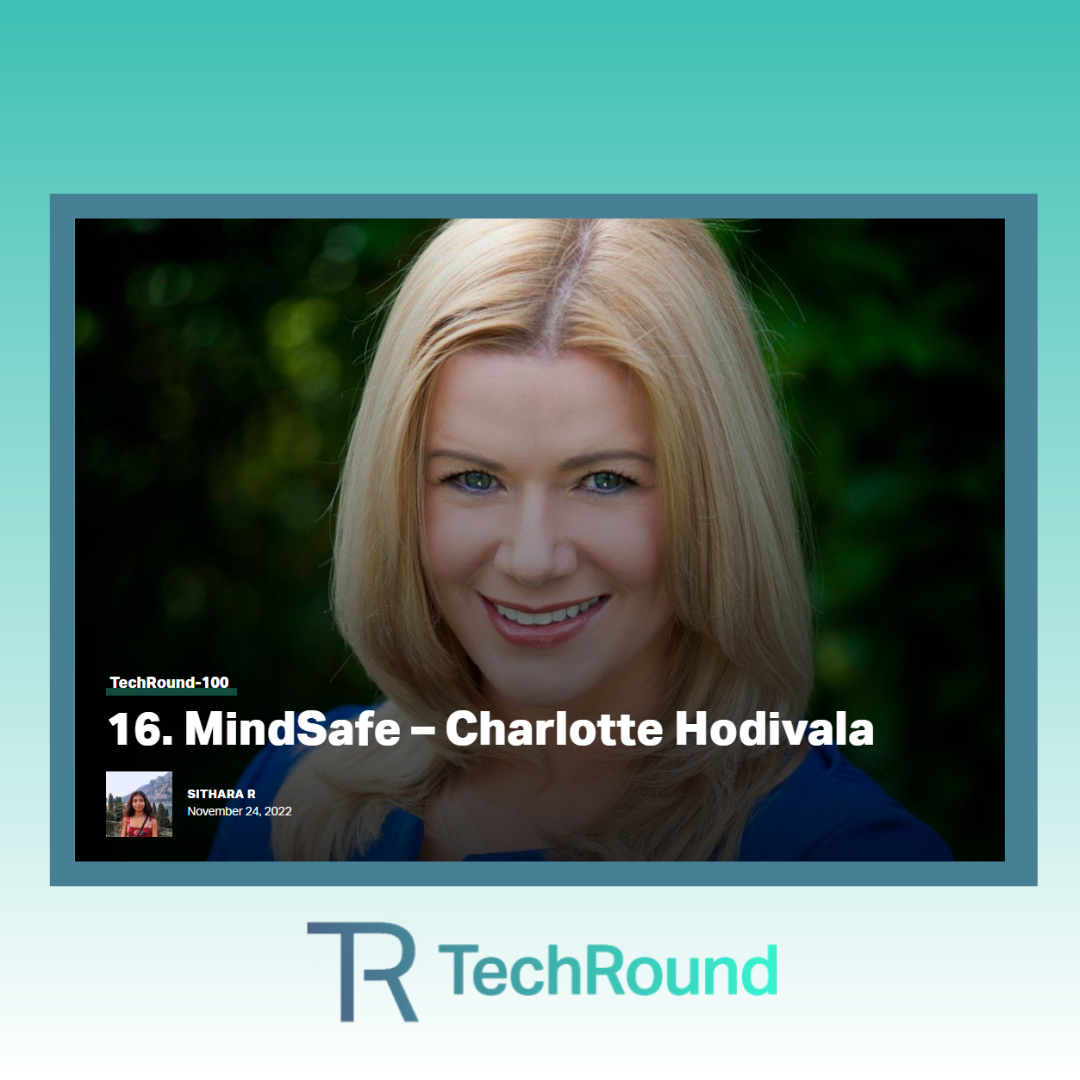 Cohort 6.0 founder shortlisted on the TechRound100 2022 list
24 Nov 2022
Published in: Cohort successes
---
Founded in 2016 and based in London, TechRound is where decision-makers, investors and startups of all sizes come to find out the latest developments and trends within the industry.
---
On November 24th 2022, TechRound announced the winners of the TechRound 100 2022. The TechRound 100 is the flagship event of the year, celebrating innovative startup and tech companies around the UK.
The judges said "With just over 3,000 applications this year, we were all blown away by the quality of entries including startups that operate in multiple countries and have raised vast amounts through funding rounds."
At number 16 on the 100 list is BetaDen's Cohort 6.0 founder Charlotte Hodivala, founder of MindSafe. MindSafe is an evidence-based tool that can help pupils and schools manage their emotions and develop resilience. Their digital wellbeing app integrates a personalised mood diary to help pupils understand their feelings and become aware of their resulting emotions.
This is another great success for Charlotte, as she has been recently shortlisted as a finalist for the West Midlands Tech Awards 2022, and was also featured on Birmingham Business TV.
Charlotte started MindSafe to ensure every child can have a way to access some early help and build their own resilience with self-driven care, using an online platform that is available to them 24/7. The company started in 2018 and currently has 2 employees, Charlotte and Dr Liz England.
MindSafe supports 25,000+ pupils, and with how rapidly the company is growing, they are looking to have 12-15 employees in the next 2 years. They are working in partnership with established organisations such as Birmingham City Council, Staffordshire City Council, West Midlands Academic Health Science Network, Innovate UK, Worcestershire LEP, and many schools across the UK.