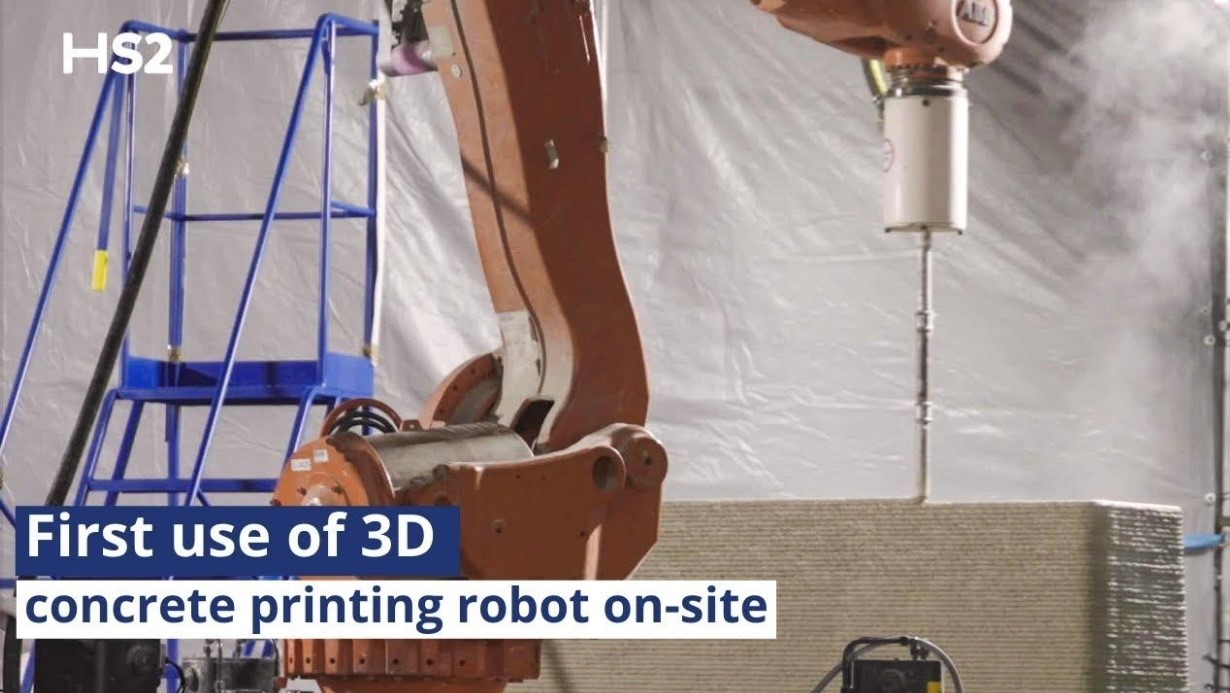 First use of 3D concrete printing robot on-site at HS2
16 Feb 2023
Published in: Cohort successes
---
HS2 has successfully completed the first UK 3D concrete printing, kick-starting the introduction of robotics into the construction industry.
---
ChangeMaker 3D (BetaDen's Cohort 5.0), the company who are facilitating the concrete 3D print, are using cutting-edge technology called 'Printfrastructure' and have trialled this alongside our London tunnels contractor SCS JV (Skanska Costain STRABAG Joint Venture).
Natalie Wadley, CEO of ChangeMaker 3D said "This demonstrates the combined efforts across 2022 to deliver on our goal to achieve a UK first for the rail sector. The HS2 Innovation Funding, and our collaboration with Skanska Costain STRABAG Joint Venture has unlocked the potential impact of our technology leading to cleaner, safer, faster benefits for the industry.
We have demonstrated how to address the safety requirements for human/robot interfaces and the future of construction sites working side by side with fellow start up PLINX."
Printing concrete with computer operated robots enable SCS JV to make structures on site, instead of transporting them as pre-cast slabs by road, before being assembled and lowered into place by large cranes. Alongside the 3D printing trial, HS2 is working with 'PLINX' (BetaDen's Cohort 2.0) to trial sensor technology on hard hats, that is helping engineers to understand how people are moving around and interacting with the robot.
This will enable their teams better understand how to introduce the technology to a live construction site, and introduce it at scale across multiple sites on the HS2 programme.