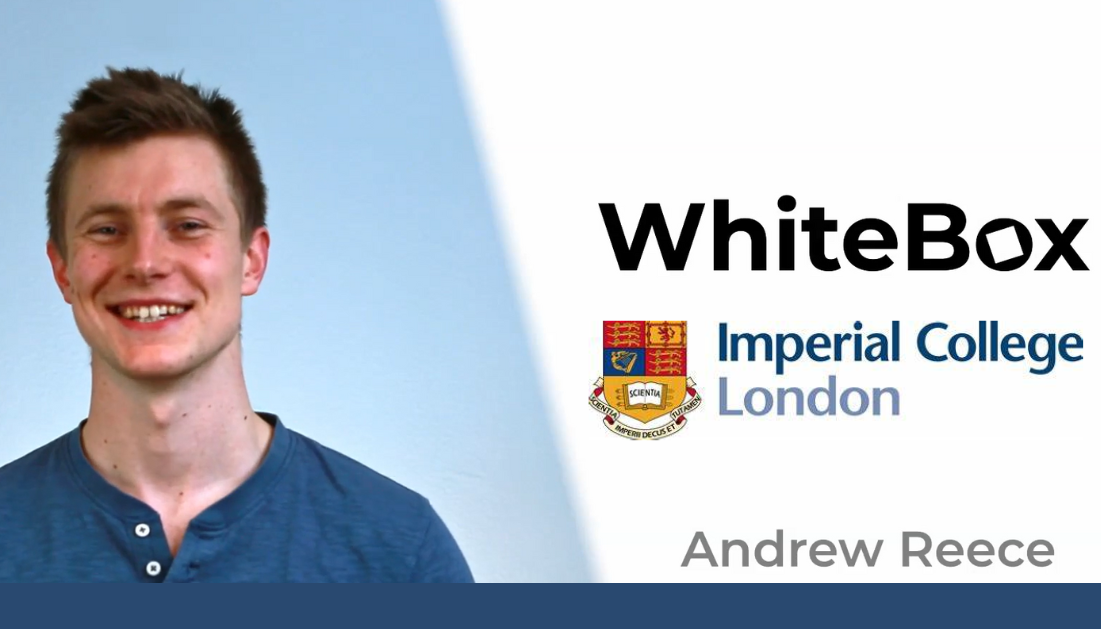 Whitebox wins favour with Imperial College, London in BetaDen Cohort 3 Success Story
01 Aug 2022
Published in: Cohort successes
---
In his very first opportunity to present Whitebox to student programmers at Imperial College, Founder Andrew Reece was delighted when the prestigious college subsequently decided to utilise it in their C-teaching course.
---
Professor of Applied Quantitative Analysis William Knottenbelt, from the Computing department in the Faculty of Engineering at Imperial College stated: "Whitebox helps our first year students gain a deep and accelerated understanding of how their programs will execute as they write code - its unique way of unrolling execution over time is particularly insightful."
WhiteBox, a member of Cohort 3.0 at BetaDen, the Malvern-based tech accelerator programme, is a proprietary live debugging tool for software that provides "real-time" feedback as programmers edit their code, encouraging faster iteration and maintenance of flow. It shows feedback on dynamic behaviour across time, not just at one snapshot moment, allowing for more thorough and relevant representation of what their code does.
Andrew, who founded Whitebox and is a recipient of the Young Innovator Award 2020/21, added: "A particular aim for Whitebox is to help with the programming learning process so presenting directly to students is something we hope to do more of.
"BetaDen's support has been a key part of this success, providing very helpful concrete assistance in terms of funding, a professionally produced pitch video and a hot-desk at the Malvern Hills Science Park.
"Crucially, while taking part in the programme, I gained the confidence to have larger goals for Whitebox's impact on the software-development landscape and a much more structured plan on how to achieve that, thanks largely to multiple conversations with their experienced mentors"
BetaDen is unique in the technology sector, both in terms of the value of the support package it provides and the fact that cohort businesses do not need to surrender equity in their businesses to access this accelerator. As well as providing support to early-stage businesses, it also creates opportunities for established businesses to develop technology-based ideas within the accelerator, effectively supporting in-house R&D activity.
BetaDen - has now opened applications for its sixth cohort of businesses.
Early-stage technology businesses joining the six-month accelerator from September 2022 will have access to a comprehensive programme of support worth around £50,000, including access to a £10,000 proof of concept grant, access to Marketing funding worth £2,000, dedicated free office space in Malvern Hills Science Park site, access to Worcestershire's 5G test bed, advice from mentors in Strategic Marketing, Raising Investment, Product Development, Intellectual Property, Accounting & Structure, Technology Stack, Mindset and much more. Apply today.
About Imperial College
Imperial is a global top ten university with a world-class reputation in science, engineering, business and medicine. https://www.imperial.ac.uk