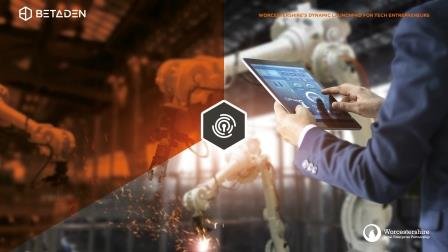 BetaDen's November Tech Talk
14 Nov 2019
Published in: General
---
The next in BetaDen's Tech Talk series will take place on Tuesday 19 November at OGL Computer, Kidderminster
---
The Tech Talk will guide attendees through the technologies that can help them to identify even the smallest changes within their infrastructure and help them stay one step ahead of a data breach.

The Tech Talk will feature two expert speakers:
Chris Woods, Chief Executive at CyberQ Group, will explain how reputational damage breaches can have disastrous effects on business and how a Continuous Breach Detection Service (CBDS) platform, which continuously monitors the dark web, dumps on public sites and thousands of other locations looking for data appearing outside the organisation, will ensure that businesses stay one step ahead of the attackers.
Paul Colwell, Technical Director at OGL Computer Services Group, will demonstrate the ability to collect and store vast amounts of data and store them in the cloud, and how the application of artificial intelligence to the cyber defence challenge, has marked a fundamental shift in our ability to protect critical data systems and digital infrastructure.
BetaDen offers 25-30 places per Tech Talk completely free of charge, including beer and pizza. To book a place, visit the BetaDen events page.
BetaDen's Tech Talks are aimed at delivering and developing the tech eco-system in Worcestershire and have been created to bring together the technology community and all those working in technology across the county.
Tags
Tech EcoSystem
Tech Talks
BetaDen