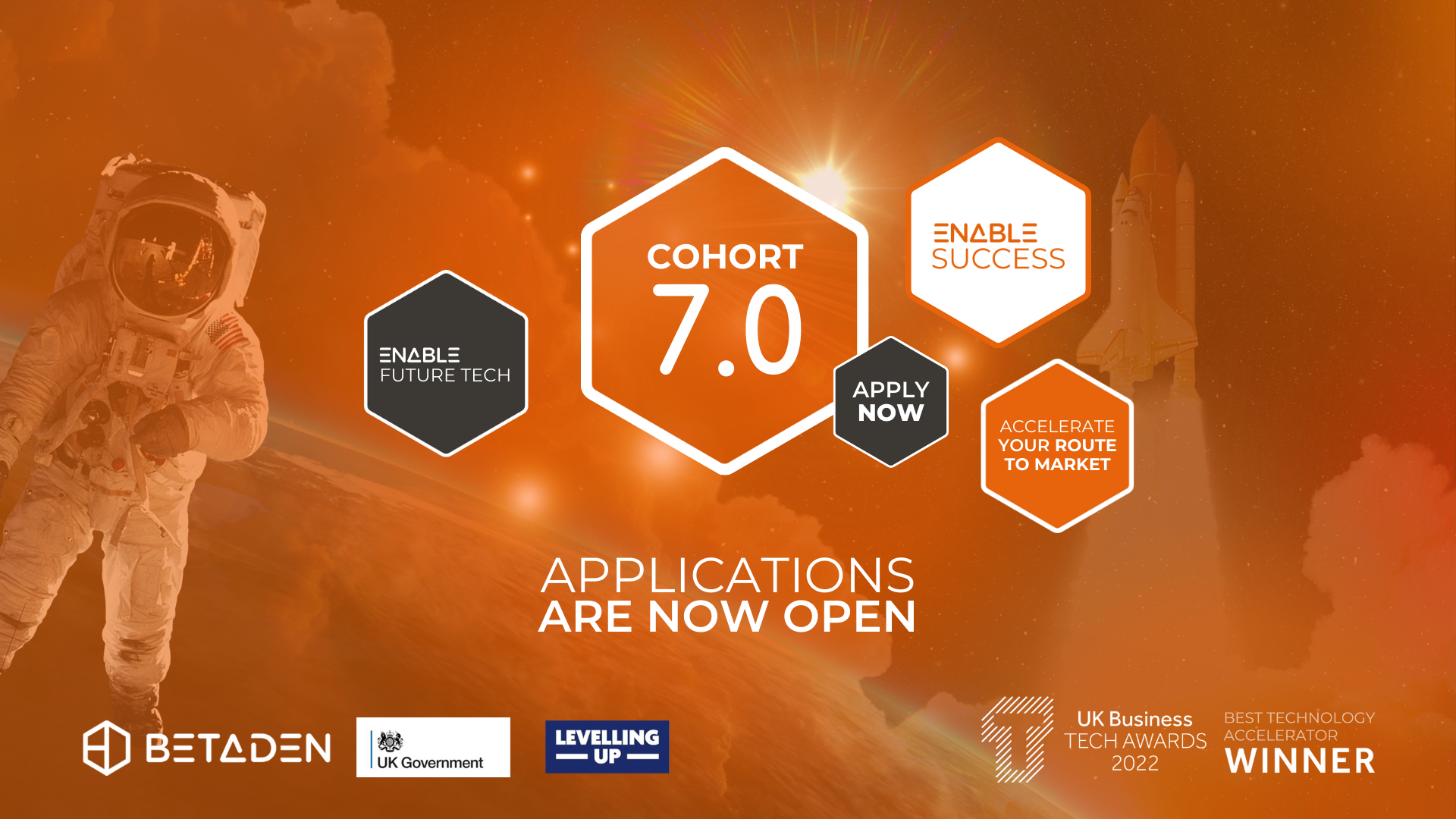 BetaDen launches Cohort 7.0 applications
01 May 2023
Published in: Programme Updates
---
Worcestershire's award-winning technology accelerator BetaDen opens recruitment for their 7th cohort of technology businesses.
---
Building on the success of Cohort 6.0 and winning the UK Best Technology Accelerator award, BetaDen is excited to announce the opening of recruitment for Cohort 7.0. The programme is designed to support early-stage technology start-ups and technology scaleups and provide them with the necessary resources to accelerate their route to market.
The programme offers a range of benefits, including a £10,000 Proof Of Concept grant, a £2,000 marketing fund, access to specialist mentors offering dedicated 1-to-1 advice and guidance specific to each cohort's growth strategy, access to a dedicated co-working office space and BetaDen's extensive network of industry partners, investors and technology professionals. Participants will also have the opportunity to attend workshops, webinars, and networking events, and will receive ongoing support for their personal development including coaching.
Donston Powell, Marketing and Communications Manager at BetaDen said: "We are thrilled to open the recruitment for Cohort 7.0 and continue to support innovative startups... our programme is designed to help technology entrepreneurs and tech start-up companies overcome challenges and accelerate their growth, and we look forward to working with a new group of talented entrepreneurs."
BetaDen has a proven track record of success, with over 40 businesses supported since 2018 and many of its alumni going on to secure funding, partnerships, and acquisitions.
Applications for Cohort 7.0 are now open and will close on the 16th of June 2023 8 PM. Interested technology businesses can visit www.beta-den.com/apply-now/ to learn more and apply.