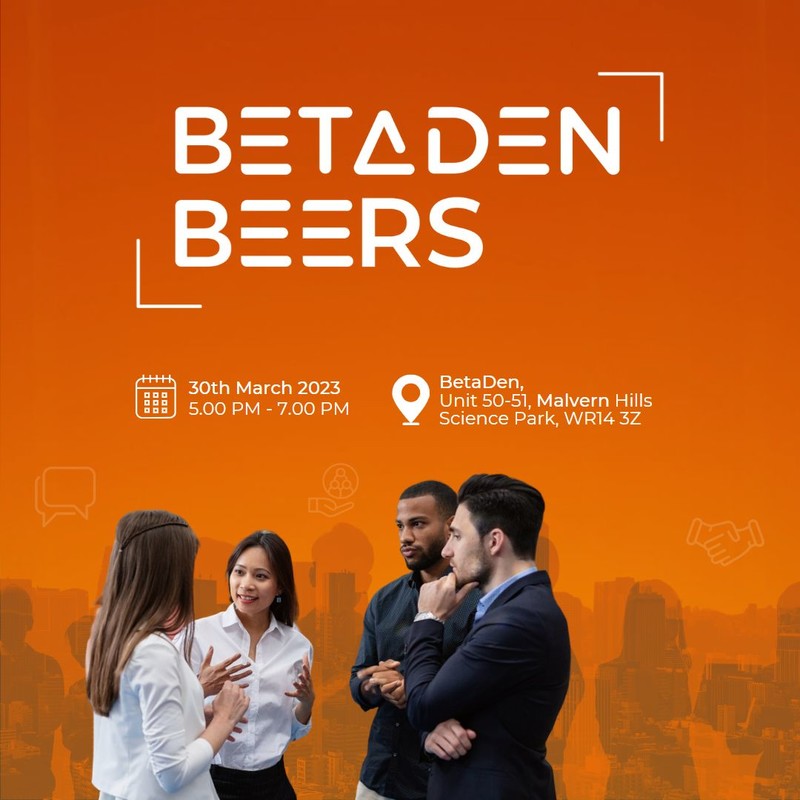 30 March 2023 5:00 PM - 7:00 PM
BetaDen HQ, Malvern Hills Science Park, WR14 3SZ
What is BetaDen Beers?

Are you interested in accelerating your business and growing your network? Then BetaDen Beers is the right place for you to be! This is our monthly open networking event for the tech community interested in the ever-growing technology landscape in Worcestershire.
Come join us for an afternoon full of good company, table football, food and drinks! This exciting event offers you a space to meet local businesses and other like-minded professionals in a relaxed social environment - there's nothing else like it in the area.

Furthermore, you will also have a chance to meet our alumni cohort founders who are progressing commercially and have benefited from Worcestershire's tech accelerator and our industry expert mentors.

The event will take place on 30th March 2023, at BetaDen HQ, Malvern Hills Science Park, Phase 3, starting at 5 pm.

If you would like to attend please register using the form below.