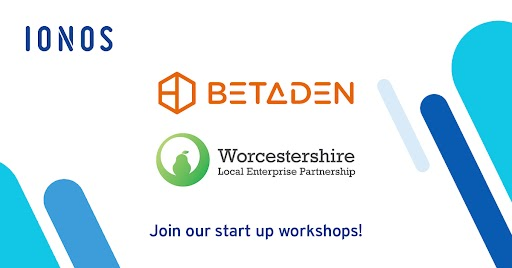 26 May 2022 10:00 AM - 3:00 PM
Malvern Hills Science Park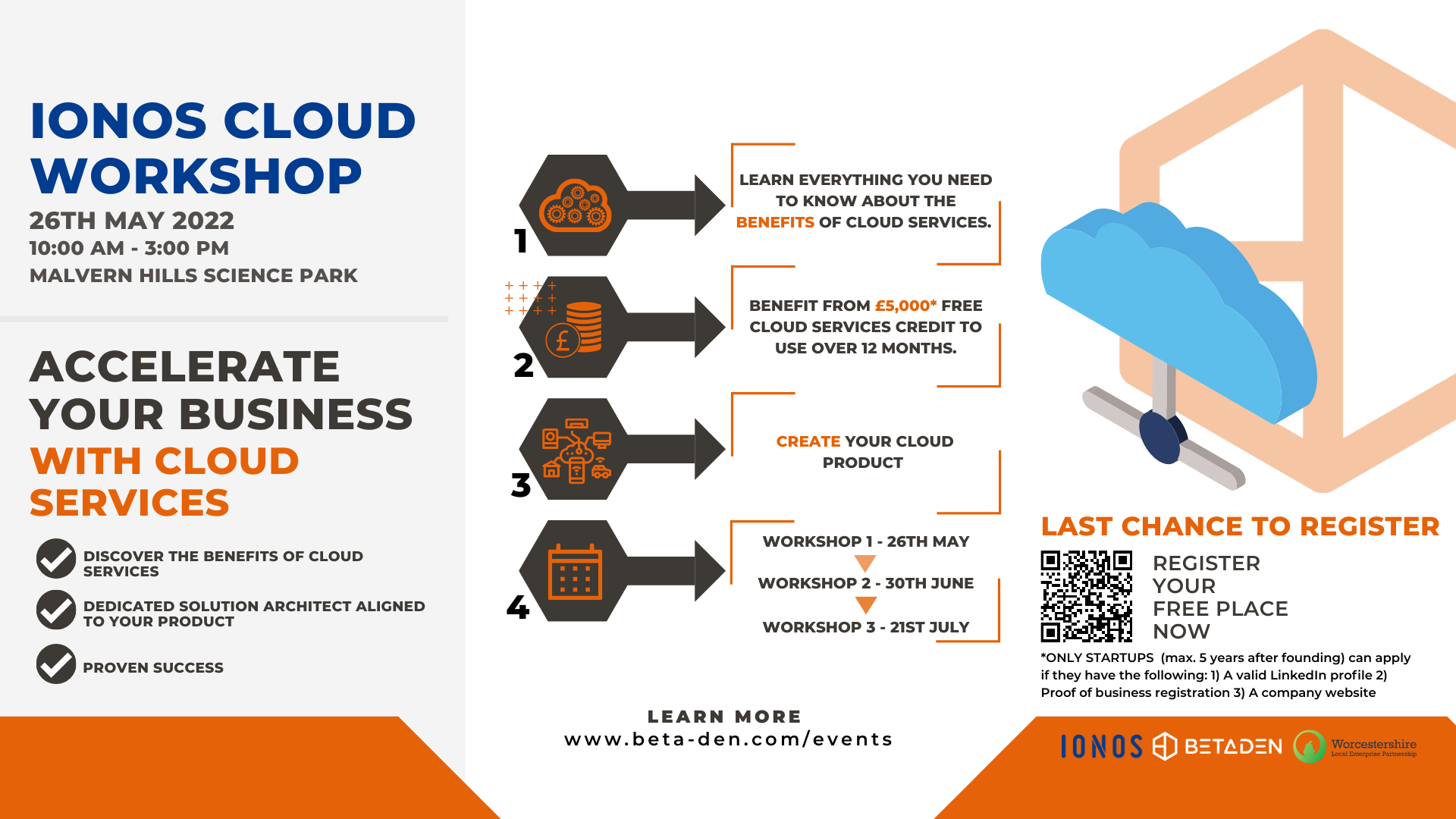 BetaDen has partnered with IONOS to put on a Cloud Security Workshop on Thursday 26th May, aimed at helping new businesses get to grips with all things #cloud. This is the first workshop of a 3 part series. Come build your own cloud product, which you'll be fully in control of.

---
Workshop schedule:
26th of May 2022 - 1st Workshop

30th of June 2022 - 2nd Workshop
21st of July 2022 - 3rd Workshop
---
This Initial Stage workshop includes:

Intro to cloud options (provider, public/private)
Building a cloud-native app/service and required environments
Automation and production cycles and what it means for the business
Details of IONOS Start-up Programme
Free lunch and drinks
IONOS offers £5,000* worth of services for FREE for attendees who decide to undertake all 3 workshops and sign up for their IONOS Start-up Initiative. Each attendee will be provided with their own solution architect to help them design and deploy a fully functioning live product. If you are interested in learning more about the benefits the cloud space offers, you can register your free place now by completing the form below.
Learn more about the IONOS Start-up program here.
*ONLY STARTUPS (max. 5 years after founding) can apply if they have the following: 1) A valid LinkedIn profile 2) Proof of business registration 3) A company website
There are only a few spaces left for the workshop on a first-come-first-served basis.