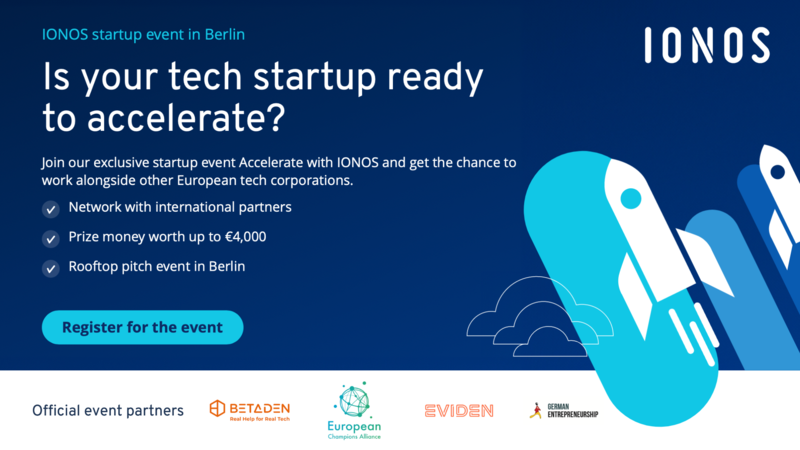 05 October 2023 4:00 PM - 9:30 PM
IONOS SE, Revaler Straße 30, 10245 Berlin

BetaDen is excited to announce its partnership with IONOS for the upcoming Startup Event in Berlin.
Discover the path to startup success at Accelerate with IONOS on October 5th, 2023, in Berlin. Learn from industry partners who fuel startups' growth, and understand the key to securing a spot in their exclusive European programs.
What's in it for you:
The top 3 ideas will win up to €4,000 in prize money
The top 3 teams will win a full membership with the IONOS partner European Champions Alliance (ECA)
The top 3 teams will win a Worcestershire Support Package
Network with elite executives from IONOS, Eviden, ECA, BetaDen, and German Entrepreneurship
How to compete:
Ten promising startups will take part in the pitch competition. Register now and submit your pitch deck as instructed in the confirmation email.
Requirements to compete:
Minimum 5 employees
Maximum business age of 5 years old
Digital business model
Business is registered in Europe
You're aiming for customers across national borders
Register for the event