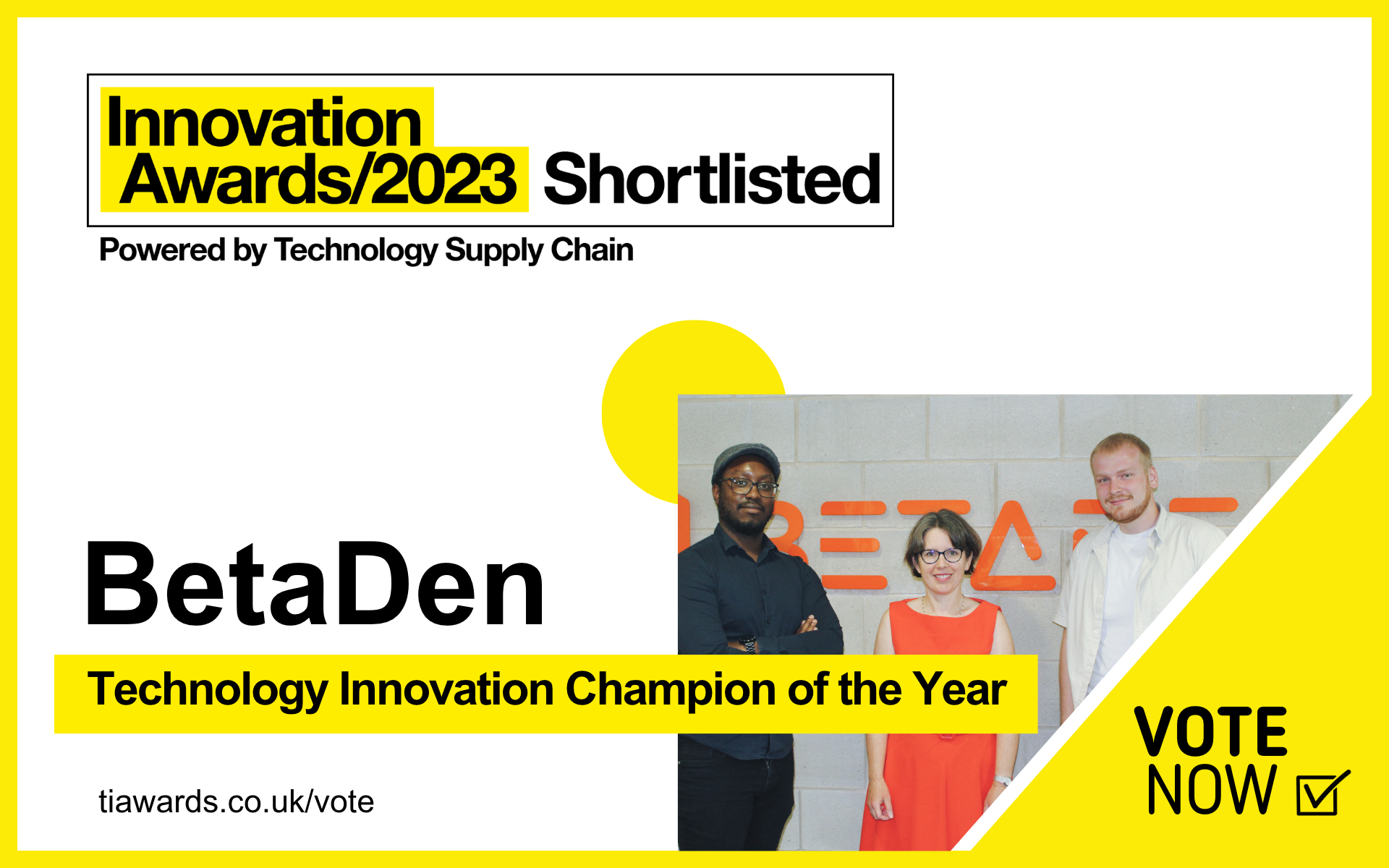 BetaDen shortlisted for 'Technology Innovation Champion of the Year' award in the prestigious Innovation Awards 2023
23 May 2023
Published in: General
---
We are thrilled to announce that BetaDen has been shortlisted for the prestigious 'Technology Innovation Champion of the Year' award in the Innovation Awards 2023!
---
The Innovation Awards recognise, celebrate, and reward the businesses, organisations and individuals who are dedicated to innovation.

Innovation lies at the core of BetaDen, with 40+ technology businesses supported to date, creating over 100 jobs, and securing millions of pounds in investment and funding, this esteemed recognition highlights BetaDen's dedication to pushing the boundaries of technology and fostering innovation in the industry.
The judges have assessed the nominations and put forward a shortlist of 10 nominees for each category, with BetaDen being one of the shortlisted nominees in the 'Technology Innovation Champion' category. This award recognises the value and impact of support from publicly funded projects and organisations.
Donston Powell, Marketing and Communications Manager at BetaDen, said "It is an honour to be recognised among the industry's top technology champions, highlighting our commitment to supporting cutting-edge tech products and solutions.
We sincerely appreciate everyone's ongoing support and belief in our vision, we couldn't have reached this stage without you and will continue delivering real help for real tech for the years to come. "
The shortlist is now open to the public vote and the top 4 in each category plus an additional judge's choice will go forward as finalists. The vote will close at 6pm on Friday 2nd June 2023.
Your support and votes can make a significant difference in helping BetaDen secure this prestigious award.
We urge you to cast your vote and spread the word among your friends, colleagues, and networks.
Vote now at: https://tiawards.co.uk/vote/