Are you a Technology Developer, Innovator, manufacturer, Investor or Entrepreneur?
Based in the heart of Worcestershire, BetaDen is raising its brand awareness and developing its reputation as a Commercial Tech Accelerator, focused on driving new products and solutions across a range of emerging technologies, including cyber, 5G and many more.
Would you like to be part of the BetaDen story?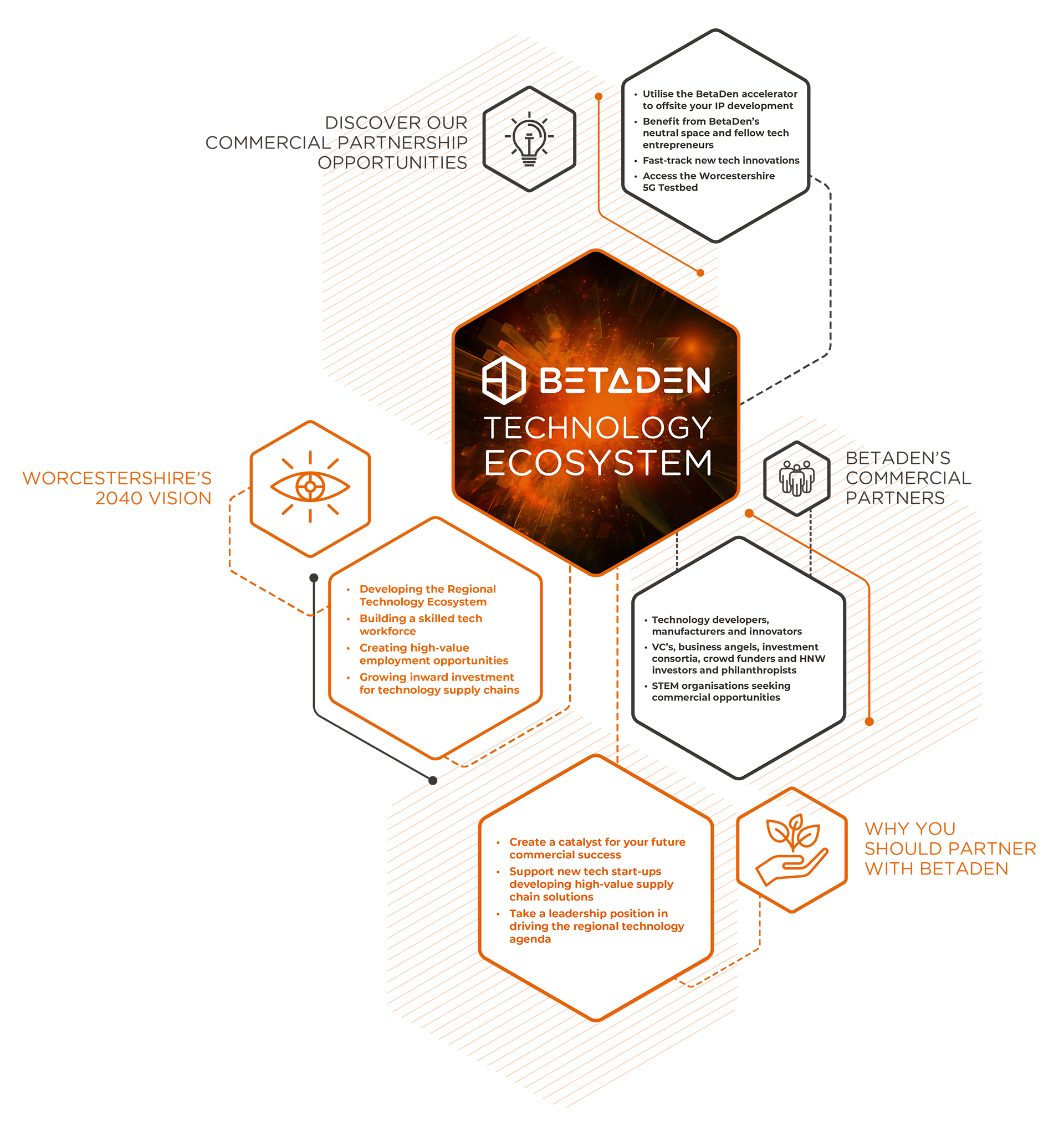 Do you want to be part of the story? To find out more email Matt Thomas, Investment Manager at BetaDen, call 07720 593296, or fill in the contact form below:
Contact Us About Investment Opportunities