GenZ Networking and Technical Event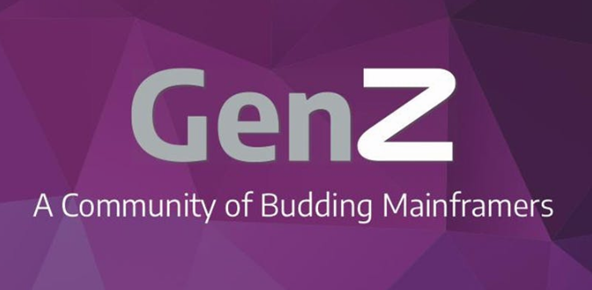 22 March 2019 10:30 AM - 5:30 PM
RSM Partners, Bromsgrove, B60 3FQ
About this Event
Following on from a successful launch at the GSE conference last November, GenZ is proud to announce its first standalone event, a full day of interactive workshops, guest lectures, open discussions, and group micro-projects, all geared towards those that are on the first leg of their mainframe career, which is typically less than 5 years experience.
A Community of Budding Mainframers
To have a successful mainframe career you need to network across the whole mainframe industry as early as possible. Later, when you need specialist support or direction, having a pool of contacts will prove to be invaluable, as encouraged recently by Mark Wilson, Chairman of GSE Europe.
"The mainframers you meet at conferences and training events will stay the same throughout your career, so it's worth forming relationships early on and supporting each other's journey"
Why GenZ?
The GenZ community has been formed specifically to enable young mainframers and others
just entering the mainframe world to network and support each other. It has been set up and is administered by young mainframe professionals, ensuring that content is of maximum value to this young audience, as opposed to other "sales focused" groups.
To enable this, GenZ plans to hold events throughout the year, incorporating technical workshops, open discussions, guest speakers and team building activities.
By engaging with like-minded peers, you will not only broaden your own horizons but accelerate your training journey by knowledge sharing, technical workshops and sessions held by subject matter experts in a multitude of mainframe fields.
Agenda
10.30 - 10.45 Refreshments
10.45 - 11.15 Mark Wilson, GSE Chairman introduction to the day and ice breaker
11.45 - 12.45 Hack all the way through from fridge to mainframe
12.45 - 13.30 REXX Programming Workshop Part 1
13.30 - 14.30 Lunch (provided)
14.30 - 15.00 REXX Programming Workshop Part 2
15.00 - 16.00 MIT gone consultant, talks through her experiences and lessons learnt.
16.00 - 17.00 Interactive Q + A, including how we continue building a community, Useful training resources, and facing the issues associated with the industry head on.
17.00 -17.30 Refreshments, Travel arrangements made for the social. (optional)
The dress code is informal, and there will be a social organised afterwards for those that would like !
To Register click here: https://www.eventbrite.co.uk/e/genz-networking-and-technical-event-tickets-52482198669?aff=ebdssbdestsearch