Maryland USA Midlands Cyber UK Networking Event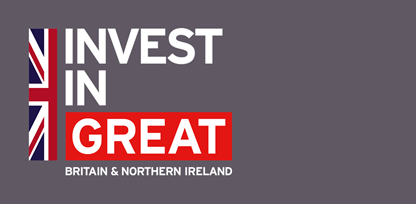 07 June 2019 12:00 PM - 2:00 PM
Malvern Hills Science Park, WR14 3SZ
We are excited to host a delegation of cyber businesses and representatives from Maryland, USA, on Friday 7 June from 11.45 am. The event will include lunch and will take place at Malvern Hills Science Park, Geraldine Road, Malvern, Worcestershire, WR14 3SZ.
This event will include a talk from Dan Turner, CEO of Deep Secure and networking with Midlands Cyber colleagues and 7 Maryland cyber companies.

We will be promoting the region as the UK's leading location for cyber and security technologies, together with our developing partnership with the State of Maryland. We have grown Midlands Cyber over the past 2 years, with great help from our supporting businesses and organisations, but we have much bigger aspirations for the future and we plan to continue this development over the next year.

By way of background, in June 2017 Sir John Peace, Chair of the Midlands Engine and Larry Hogan, Governor of Maryland signed a Memorandum of Understanding (MOU) on behalf of Midlands Engine Cyber and the state of Maryland Department of Commerce which was led by Worcestershire LEP. This MOU recognised the Midland's regional excellence and international reputation for cybersecurity. This history began in the 1940s when Winston Churchill selected Malvern in Worcestershire as a safe place away from the London bombings to test radar technology to support our WW2 efforts. This led to the establishment of the Telecommunications Research Establishment (TRE) from which the global security and technology company, QinetiQ grew. The area is now home to 20% of the UK's top cyber companies and known nationally as 'Cyber Valley', due to this cluster and proximity to GCHQ, QinetiQ and the Special Services in Hereford. Equally, Maryland has a similar cluster due to its proximity to the National Security Agency (NSA) and Department of Defence headquarters. This shared expertise provided the platform for what has been to date a very successful MOU, spearheaded by Worcestershire LEP on behalf of the Midlands Engine, promoting both trade and investment opportunities.

We would be delighted if you could attend this networking event to learn more about commercial opportunities in the Midlands and in Maryland.

See the attached flyer for more details and Eventbrite registration here.